Coach K's most popular curriculum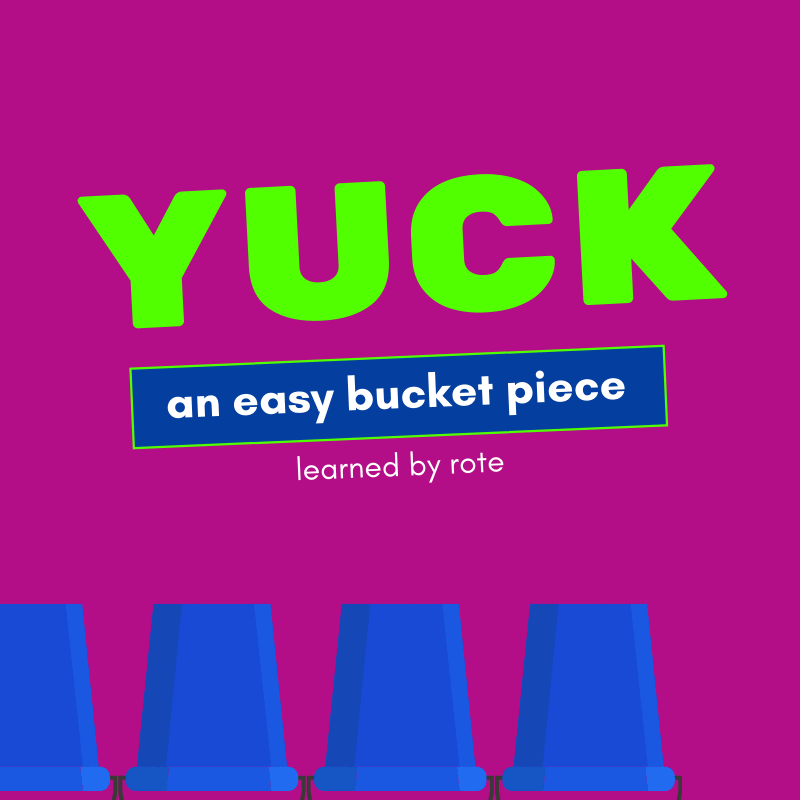 fun + easy bucket drumming piece with many variations to keep all skill levels engaged as One
played by over 4 million students as of 2020!
scaffolded, multimedia bucket drumming mini-course for beginning music readers to put together a successful 3+ minute performance
Available to the public soon!
specially curated music, colors, and beats to calm your body + emotions in 99 seconds
LEGIT DRUMMER:
Home Study Course
Registration Re-Opening
in 2021!
self-paced course with all the rudimental techniques you need to know from your first time holding sticks to auditioning for college
Tech Support
Please contact your district's tech support or use Google if you have a technical challenge.
With only 24 hours in a day and a history of receiving thousands of emails about challenges beyond our control, we are simply not able to provide technical support for any percussion-related products at this time. We hope you find the prices fair, knowing we won't be available to teach you how to access your school email at home, make your internet go faster, or make your PowerPoint program run more accurately.